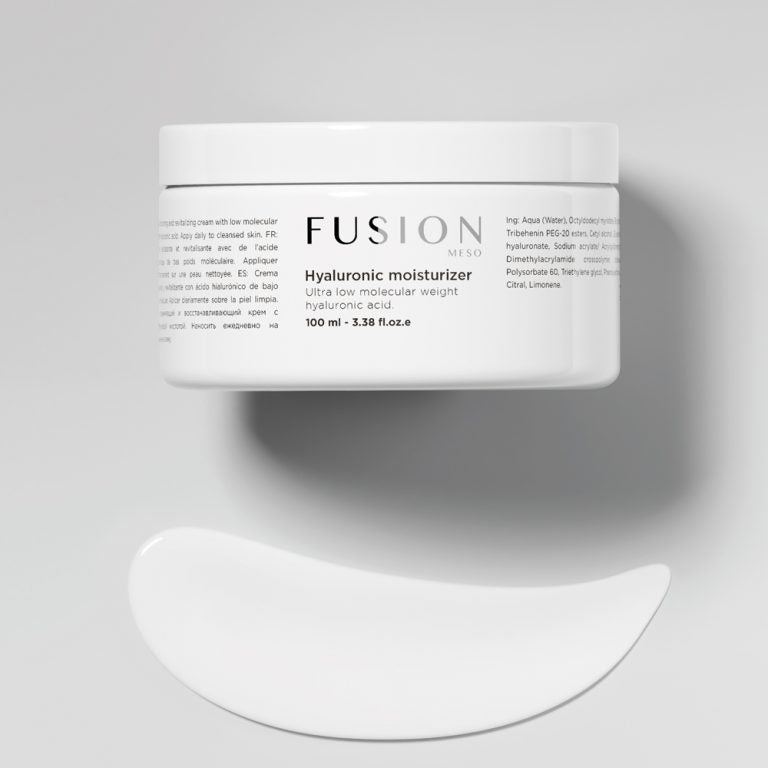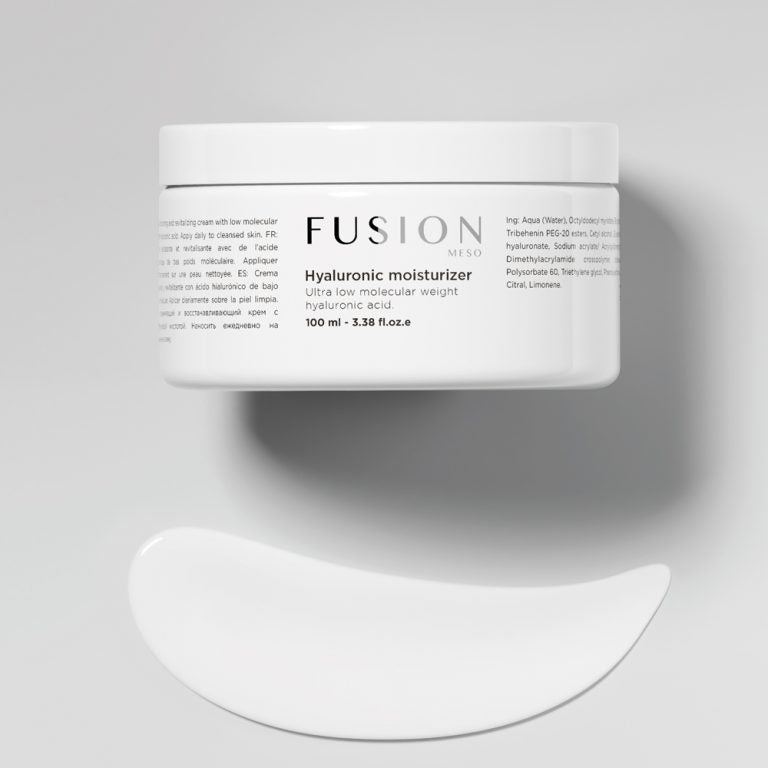 FUSION HYALURONIC MOISTURIZER - 100 ML
COOLING ANTI-AGEING AND ANTI-WRINKLES MOISTURIZER. Formulated with hyaluronic acid derived from aesthetic medicine for a complete anti-ageing effect and wrinkles reduction. A fresh and unique texture with ultra-soft skin finish.It is based on a micro-emulsion technology, providing a unique silky after feeling.This formula provides extreme moisture, it contains ultra-low molecular...
Why Choose Us ?
Our medical-grade skincare is based on French chemistry, carries the highest active ingredients, and provides long-lasting results. We are customer and environmentally focused.
Returns
Radiant MD products are sensitive to heat. Unfortunately, we can't offer you a return or exchange. All sales are final. We encourage you to reach out to us before buying. If you have any questions about a specific product, we have skincare professionals waiting to assist you in getting the best products for your skin. Contact us via chat.
Shipping
Free shipping on orders over $199+